Top developer doubles down, says Ethereum 2.0 will launch in 2020
BTC $9601 (+1.5%) • ETH $275 (+7.3%) • XRP $0.207 (+2.8%)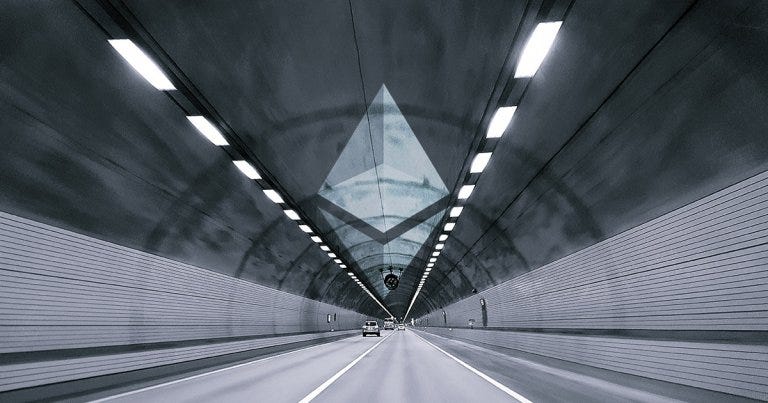 Ethereum Foundation researcher Justin Drake caused quite the stir earlier this month when he said that for Ethereum 2.0 (a.k.a. ETH 2) to launch properly, developers would need until at least Jan. 2021. This comment was controversial because, for months, investors and other stakeholders in the cryptocurrency industry were certain the launch would take place in July or August of this year.
That's not to say that Drake was promoting "FUD." The reason why he suggested the launch should be in Q1 2021 at the earliest is that he had concerns about the security of Ethereum if the upgrade was rushed.
---
More news ⏬
Over the past few weeks, some of the best performing cryptocurrencies haven't been Bitcoin and Ethereum.
---
Thanks to our premium sponsors
⭐️ XBTPro Exchange - $250 welcome bonus, zero fees on deposits, and very low trading fees.
⭐️ Paradox Group - Paradox is the Official Advertising Partners of CryptoSlate and specialises in Marketing and Blockchain Advertising.
---
In a landmark statement yesterday, United States regulators said they may allow banks to provide custody solutions for Bitcoin and other cryptocurrencies for American citizens.
---
Investors have been growing concerned about Bitcoin's macro outlook as it trades within its multi-month range between $9,000 and $10,000.
---

Band Protocol (BAND) has been one of the hottest tokens in the DeFi sector throughout the past couple of months.
---
The rapid rise in popularity yield farming has seen in the past few months have led to many questioning its sustainability.
---
Six public blockchain nodes will be soon integrated into the Blockchain Service Network (BSN), one of China's foremost blockchain projects.
---
Crypto market data
For more pertinent market data, please see:
---
Connect with us
---
Disclaimer: None of the content in this newsletter is meant to be financial advice. Please do your own due diligence before taking any action related to content within this article.