Discover more from CryptoSlate
With a focus on Bitcoin, macro, DeFi, AI and web3, our goal is to provide an all-encompassing overview of the crypto asset market and the technological trends shaping it.
Over 58,000 subscribers
Stablecoin boom doesn't guarantee Bitcoin price will explode higher: economists
BTC $7103 (+3%) • ETH $181 (+4.8%) • XRP $0.19 (+1.5%)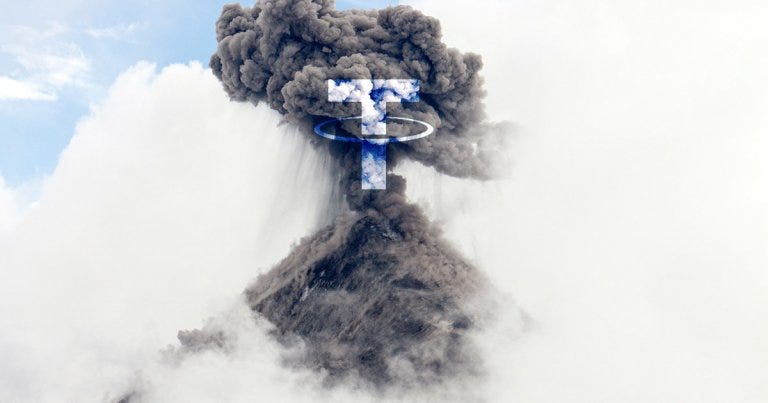 With Bitcoin seemingly finding a local top, all eyes in the crypto space have migrated to stablecoins, digital assets tied to and backed by a "stable" reserve asset. Although present in the cryptocurrency industry for 2017 and 2018, the assets have become increasingly important to the market over the past few months, as they've grown in supply.
In fact, per recent data from blockchain analytics firm Coin Metrics, the value of all stablecoins in circulation just passed over $9 billion for the first time ever. What's especially interesting about this stat is six weeks ago, the aggregate value of all stablecoins was $6 billion.
That's 50 percent growth in a multi-billion-dollar statistic within a month and a half, making it clear that it isn't only central banks that are having their money printers operating at full speed.
---
More news ⏬

FTX, one of the fastest-growing crypto derivatives exchanges in the world, has announced the launch of crude oil futures that expire to the spot price of WTI crude oil plus $100 dollars.
---

Decentralized finance (DeFi) has been one of the most used buzz-words in the crypto industry last year.
---

While the global financial markets were melting down as coronavirus spread throughout the planet, there was one cryptocurrency that managed to weather the storm.
---

Bitcoin has once again found itself caught in the throes of another period of consolidation as the benchmark crypto trades just a hair above its key near-term support at $6,800.
---

Ethereum has seen tremendous growth throughout the past several years, onboarding a significant amount of noteworthy decentralized applications to its blockchain while also enabling the growth of a billion-dollar DeFi ecosystem.
---
What else?
🌦 Here's why simulations of Bitcoin's post-halving price may disappoint investors
🚢 Data shows the community of Chainlink "marines" is growing exponentially
🇰🇷 This top crypto company is returning to work as South Korea coronavirus outbreak slows
🗻 With Cardano's (ADA) Shelley on the way, long-term plans are being set
---
Crypto market data
For more pertinent market data, please see:
---
Connect with us
---
Disclaimer: None of the content in this newsletter is meant to be financial advice. Please do your own due diligence before taking any action related to content within this article.