Bitcoin volatility craters to 2020 lows; Is the crypto market coiling up for a major move?
BTC $9147 (+0.1%) • ETH $227 (+0.5%) • XRP $0.18 (-0.4%)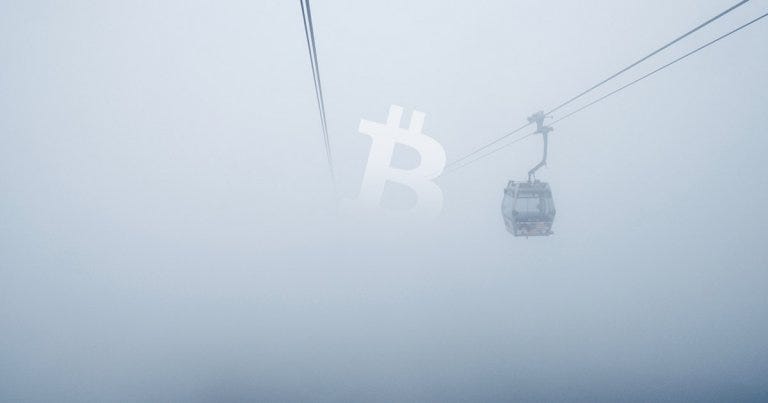 For a brief period yesterday, it seemed as though Bitcoin was making a trend-defining movement that would mark a resolution to the extended period of sideways trading that the crypto has faced over the past several weeks.
This movement – like most seen over the past few weeks – proved to be fleeting and has once again resulted in Bitcoin trading within its over month-long range.
Its volatility has now dipped to fresh yearly lows, which tends to occur before it makes a massive movement.
---
More news ⏬

China's surging ahead with its blockchain aspirations even as the world grapples with the basic regulation around distributed systems and digital currencies.
---
Hackers made away with $500k worth of Wrapped Ether, Chainlink, and Synthetix from Balancer pools early on Monday, after a deflationary token model was taken advantage of.
---
Thanks to our premium sponsors
⭐️ Phemex - Phemex is a Singapore-based and fastest cryptocurrency and derivatives exchange. It supports six trading pairs with up to x100 leverage.
⭐️ Bitamp - Bitamp is an open-source, client-side, free Bitcoin wallet that allows you to send and receive Bitcoin securely on the blockchain.
⭐️ Switchere- Switchere is a safe, licensed & non-custodial crypto exchange where you can sell & buy crypto with credit card instantly.
⭐️ Cred - Cred is a global financial services platform serving customers in 183 countries.
⭐️ OKCoin - OKCoin is one of the world's first and largest regulated crypto exchanges, with millions of users in more than 100 countries around the world.
⭐️ Paradox Group - Paradox is the Official Advertising Partners of CryptoSlate and specialises in Marketing and Blockchain Advertising.
---
It's been a tough past few years for many crypto altcoins.
---
The past few weeks have seen Ethereum's decentralized finance ecosystem explode.
---
CryptoSlate recently had the opportunity to chat with Pavel Bains, the CEO of Bluzelle – the decentralized database for the new internet.
---
Cardano (ADA) has been one of the hottest cryptocurrencies throughout 2020, posting gains that have only been rivaled by Tezos and Chainlink.
---
Grayscale Trust, the institutional vehicle for accredited investors to get exposure to cryptocurrencies, has been making the rounds in crypto circles recently for seemingly cornering the Bitcoin market.
---
If you've been following Ethereum over the past few months, you've likely heard of EIP-1559.
---

Bitcoin and the rest of the crypto market have struggled over recent weeks.
---
Crypto market data
For more pertinent market data, please see:
---
Connect with us
---
Disclaimer: None of the content in this newsletter is meant to be financial advice. Please do your own due diligence before taking any action related to content within this article.